In the dynamic world of nonprofit fundraising, where every dollar counts, there lies an often-overlooked goldmine: donor engagement.
As a leader or member of a fundraising team, you know that keeping the gears of your organization turning requires more than just monetary support. It demands a connection with the lifeblood of your cause—the donors.
But why shift the focus from the tangible allure of dollar signs to the seemingly abstract concept of engagement? Let's dive deep into this transformative approach.
The Shift in the Fundraising Paradigm
Fundraising has transformed dramatically, reflecting how we now connect with donors. Traditional cold calls and mailers have given way to the digital era, reshaping donor engagement.
This shift presents an exciting challenge and opportunity for fundraisers. The digital landscape offers numerous tools and platforms to foster dialogue, community, and shared purpose.
However, it also brings new expectations. Donors seek personal resonance and stories to be part of. Fundraisers play a crucial role as bridge builders, breathing life into narratives.
Navigating this terrain demands creativity, empathy, and strategy. It involves using digital tools to craft compelling stories aligned with audience values and building emotional relationships.
In this new fundraising paradigm, human connection remains paramount. Embrace change to deepen donor connections. The digital age enriches fundraising, providing fresh avenues for inspiration. Join the journey with enthusiasm and purpose, exploring endless possibilities ahead.
Understanding Donor Engagement – Why It Matters More Than Ever
Understanding donor engagement has never been more crucial in the realm of fundraising. It goes beyond mere transactions; it's about forging a bond with your donors that is both meaningful and enduring.
This connection is built on emotional, social, and participatory pillars, each playing a pivotal role in nurturing this vital relationship. In today's digital era, measuring engagement can be challenging, but it's imperative to appreciate its multifaceted value.
Here are five compelling reasons why donor engagement matters more than ever, with an expanded discussion on each:
Deepens Emotional Connection
Engaging with donors isn't just about encouraging them to open their wallets; it's about touching their hearts.
When donors feel emotionally connected to a cause, their support transcends monetary contributions. This connection breeds a sense of ownership and pride in the cause, leading to sustained and passionate support.
Emotional engagement means understanding their motivations, resonating with their values, and acknowledging their contributions, not just financially but emotionally. This depth of connection ensures that donors feel valued and understood, cementing their long-term commitment to your cause.
Increases Donor Retention
Acquiring new donors is significantly more expensive than retaining existing ones. Engaged donors are more likely to continue their support, reducing the need for constant acquisition efforts. Through engagement, donors develop a sense of loyalty and belonging, making them less likely to shift their support to other causes.
Regular interaction, personalized communication, and showing the impact of their contributions help maintain their interest and commitment. Retention is not just cost-effective; it's a testament to the strength of the relationship you've built with your donors.
Enhances Donor Lifetime Value
An engaged donor is more likely to increase their support over time. By continuously involving them in your mission and showing the impact of their contributions, you encourage them to deepen their commitment.
This could mean larger donations, more frequent contributions, or even legacy gifts. Engagement strategies like recognition programs, regular updates, and involving donors in decision-making can significantly enhance their lifetime value to your organization.
Fosters Advocacy and Referrals
Engaged donors don't just contribute financially; they become advocates for your cause.
A donor who is emotionally invested is more likely to share your message, recommend your organization to others, and bring in new supporters. This organic growth is invaluable, as referrals often lead to more engaged and committed donors.
By turning your donors into ambassadors, you expand your reach and credibility, which is critical in today's socially connected world.
Provides Valuable Insights
Engaged donors are a rich source of feedback and ideas. They can provide insights into what is working, what isn't, and what could be improved.
Feedback is essential for strategy refinement and audience connection. Metrics like social media interactions and event participation reveal supporter insights, helping you better meet their expectations.
Donor engagement builds meaningful, mutually beneficial relationships and fosters a passionate advocate community for your cause.
Key Engagement Metrics and Their Impact
In fundraising, understanding important engagement metrics is like having a guide to your donors' feelings and thoughts. These metrics show more than just numbers; they uncover the story behind each donation, providing insight into your connections with supporters.
Let's delve into these metrics and add three more vital ones to the list.
1. Donor Retention Rate
This crucial metric measures the percentage of last year's donors who continue to contribute to your cause. It's a powerful indicator of donor satisfaction and loyalty.
A high retention rate signifies that your message is resonating, your engagement strategies are effective, and your donors feel valued and connected to your mission.
2. Website Engagement
The behavior of visitors on your website speaks volumes. Do they explore your pages, engage with your content, or leave promptly?
High engagement levels on your website are a testament to compelling content and an intuitive user experience, both of which are critical in captivating potential donors and keeping them interested in your cause.
3. Email Open Rates
This metric reflects the effectiveness of your email communication. High open rates suggest that your subject lines are intriguing and your content is relevant to your audience.
It indicates that your messages are not just being sent but are also being received, read, and considered, which is essential in maintaining and nurturing donor relationships.
4. Social Media Engagement
In the digital age, likes, shares, and comments are today's standing ovations. They reflect message reception and audience resonance, boosting your reach and community connection.
5. Event Attendance Rate
When you host events, whether online or in-person, the attendance rate can provide significant insights. High attendance rates suggest strong interest and engagement with your cause.
Events are not just fundraising opportunities; they are also powerful platforms for deepening relationships and fostering a sense of community among your supporters.
6. Volunteer Participation
The number and frequency of volunteers participating in your programs reflect the level of commitment and enthusiasm your supporters have for your cause.
Active volunteer engagement is a clear sign that people are willing to invest their time and energy, often a more significant commitment than financial contributions.
7. Recurring Donation Rate
The percentage of donors who opt for recurring donations is a critical metric. It indicates a deeper level of commitment, as these donors are not just making a one-time contribution but are pledging ongoing support. This steady stream of income is vital for long-term planning and sustainability.
Tracking and analyzing these metrics reveals how donors engage with your organization. They're more than numbers; they're narratives guiding strategy, enhancing engagement, and strengthening donor bonds. Each metric is a piece of the puzzle, forming a comprehensive fundraising success picture.
Strategies to Enhance Donor Engagement
Enhancing donor engagement is pivotal in today's fundraising landscape. It's about forging deeper connections and creating a more personalized experience for your donors. 
Here are strategies to elevate donor engagement, explained and broken down for practical application.
1. Personalization in Communication
Personalization in communication is about crafting messages that resonate on a personal level with each donor. It's moving beyond generic appeals to create a sense of one-on-one conversation.
Understanding your donor's preferences and history with your organization is crucial. Use CRM (Customer Relationship Management) systems to track donor interactions, preferences, KPIs, and other metrics.
Personalized communication makes donors feel valued and understood, increasing their connection to your cause.
To implement effective personalization, consider the following steps.
Segment Your Audience: Categorize donors based on their giving history, interests, and demographics for targeted communication.
Use Their Names: Address donors by their names in emails and correspondence to create a more personal touch.
Customize Communication Based on Past Interactions: Reference previous donations, event attendances, or interactions in your messages.
Tailor Content to Interests: Share stories and updates relevant to each donor's interests.
Celebrate Milestones: Acknowledge anniversaries of their first donation or other significant interactions.
Personalized Thank Yous: Send customized thank-you messages that reflect their specific contributions.
Feedback Channels: Provide opportunities for donors to share their thoughts and preferences.
Personalization is about making each donor feel like they're the only one you're talking to.
2. Utilizing Social Media Effectively
Effective use of social media in fundraising involves more than posting updates; it's about creating interactive and engaging content.
The platform's demographics and the type of content that resonates with your audience are essential. Utilize social media management tools for scheduling posts and analyzing engagement.
Social media helps to build a community around your cause and increases visibility and engagement.
To make the most of social media, follow these tips.
Consistent Branding: Ensure your social media profiles reflect your organization's mission and values.
Engaging Content: Share stories, updates, and interactive content that encourages likes, shares, and comments.
Regular Posting Schedule: Maintain a consistent posting schedule to keep your audience engaged.
Use of Visuals: Incorporate images and videos to make your content more appealing.
Interactive Features: Use polls, questions, and live videos to interact with your audience.
Monitor and Respond: Actively monitor your channels and respond to comments and messages.
Analytics Review: Regularly review analytics to understand what works and adjust strategies accordingly.
Social media is a dynamic tool that, when used effectively, can significantly amplify your engagement efforts.
3. Hosting Engaging Events
Hosting engaging events, whether virtual or physical, means creating memorable experiences that resonate with your donors.
The event format and content should align with your donors' interests and your organization's goals. Use event management software for invitations, registrations, and follow-ups.
Events provide an opportunity for direct interaction and deepen the relationship with your donors.
To make your events truly engaging, consider these strategies.
Thematic Relevance: Choose themes that resonate with your cause and your audience's interests.
Interactive Elements: Include interactive components like Q&A sessions, workshops, or live performances.
Personal Invitations: Send personalized invitations to make attendees feel specially chosen.
Follow-up Communication: Engage with participants after the event with thank-you notes and feedback requests.
Impact Showcasing: Use events to demonstrate the impact of donations and share success stories.
Networking Opportunities: Provide spaces for donors to network with each other and your team.
Hybrid Options: Offer virtual participation options for those unable to attend in person.
Engaging events are a powerful way to bring your community together and reinforce their commitment to your cause.
4. Creating Impactful Stories
Creating impactful stories involves sharing narratives that emotionally connect donors with your cause and the people it serves.
The authenticity and emotional resonance of your stories are critical. Use multimedia tools to create and share your stories in various formats (videos, blogs, infographics).
Stories humanize your cause, making the impact of donations tangible and relatable.
To craft stories that resonate, follow these guidelines.
Real People, Real Stories: Share stories of individuals directly impacted by your work.
Visual Storytelling: Use photos and videos to add depth and emotion to your narratives.
Regular Updates: Keep donors updated on the progress and outcomes of the stories you've shared.
Diverse Formats: Present stories in different formats to appeal to various audiences.
Emotional Connection: Focus on creating an emotional bond between the story and the reader.
Call to Action: End stories with a clear call to action, encouraging readers to support.
Share Across Platforms: Distribute your stories across multiple channels for maximum reach.
Stories are the heart of your cause; they inspire, motivate, and connect.
5. Leveraging Technology for Personalized Experiences
Leveraging technology for personalized experiences means using digital tools to create individualized interactions with your donors.
The choice of technology should enhance the donor experience without overwhelming them. Implement AI and machine learning for personalized content recommendations and interaction analysis.
Technology allows for scalable personalization, making each donor feel uniquely valued.
To leverage technology effectively, consider these approaches.
Customized Recommendations: Use AI to suggest specific actions or donations based on past behavior.
User-Friendly Interfaces: Ensure your digital platforms are intuitive and easy to navigate.
Automated Communication: Use automation for timely and personalized donor outreach.
Data Analysis: Utilize data analytics to understand donor behavior, preferences, and other key metrics.
Virtual Reality Experiences: Offer immersive experiences that bring your cause to life.
Mobile Optimization: Ensure all digital interactions are optimized for mobile devices.
Feedback Mechanisms: Use technology to gather and analyze donor feedback.
Technology, when used strategically, transforms donor engagement into a personalized journey.
Each of these strategies, when implemented thoughtfully, can significantly enhance your donor engagement, creating a more meaningful and fulfilling experience for both your donors and your organization.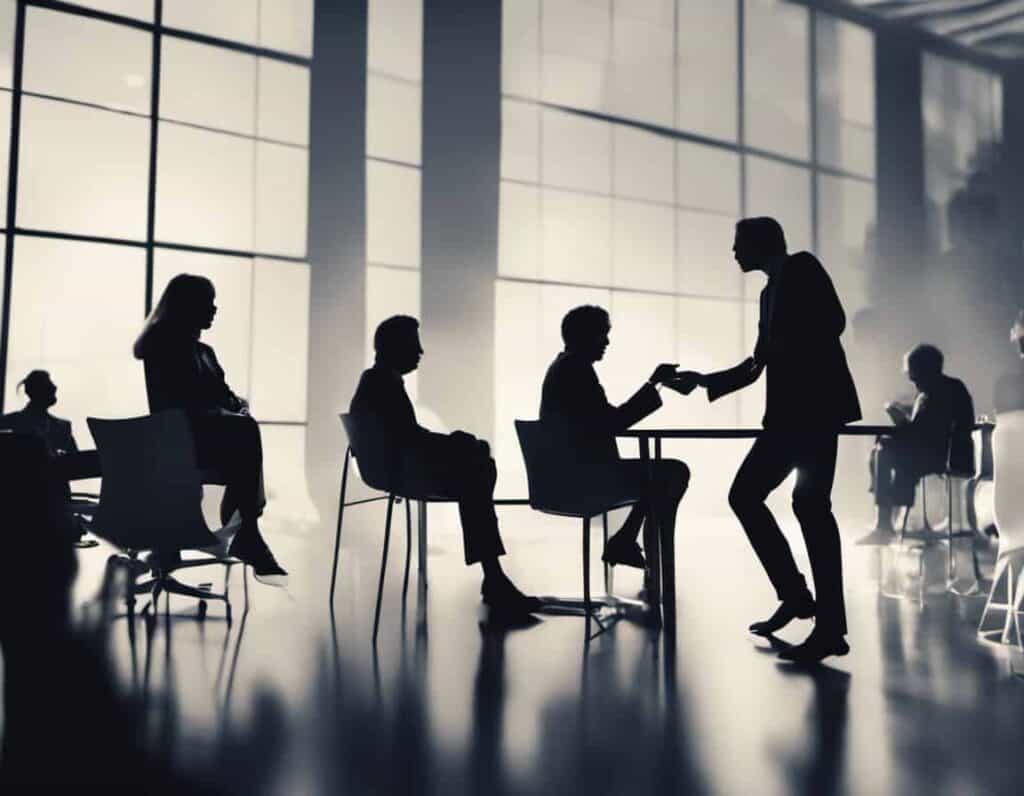 Final Thoughts | The Heart of the Matter
Remember that while financial contributions are vital, deep engagement with your community is at the heart of any successful mission.
By focusing on impactful metrics, you can exceed fundraising goals and build enduring connections with donors.
Consider utilizing fundraising management software as your strategic ally. It streamlines processes, offers insights, and enhances donor relationships. This technology allows you to track progress, understand donor behavior, and personalize outreach, enabling you to concentrate on what truly matters – making a difference.
Invest in fundraising management software now and elevate your fundraising efforts, turning your mission into a legacy of impact and success.