In the ever-changing world of field sales, forecasting is essential. Forecasting entails predicting future sales results by considering factors such as historical data, market trends, and sales performance.
How can you enhance the accuracy of your forecasts? The solution lies in field software.
Field sales software transforms the forecasting process with real-time data, predictive analytics, and other features that facilitate informed decision-making. In this detailed guide, we'll explore the influence of field sales software on sales forecasting.
The Critical Role of Accurate Field Sales Forecasting
Field Sales Forecasting is a crucial process for businesses with a mobile sales force. It involves predicting future sales outcomes by analyzing historical data, market trends, and sales representative performance.
This process empowers businesses to anticipate demand, make data-driven decisions, and adjust strategies to align with market dynamics.
To conduct Field Sales Forecasting, businesses analyze past sales data, considering factors like seasonality, market conditions, customer behavior, and competition. This analysis provides valuable insights for projecting future sales performance.
Field Sales Forecasting is more than numbers and spreadsheets. It drives performance and business growth by enabling informed decisions based on reliable information. It empowers field teams to prioritize efforts, optimize activities, and focus on areas that drive success.
Accurate field sales forecasting is paramount for businesses, underpinning strategic planning and decision-making. Let's explore the profound importance of precise field sales forecasting and its impacts on various aspects of a business.
Efficient Resource Planning and Allocation
Precise forecasts serve as a compass for effective resource planning and allocation. They equip businesses with the insights needed to discern where to channel investments or make cutbacks, ensuring resources are utilized to their maximum potential.
This efficient resource management leads to improved operational efficiency, cost savings, and optimized productivity across the organization.
Inventory Management
Accurate forecasting is a linchpin in inventory management. It empowers businesses to anticipate demand, thereby averting inventory shortages or surpluses. This leads to substantial cost savings and ensures timely product delivery, enhancing customer satisfaction.
Effective inventory management also minimizes waste, reduces carrying costs, and streamlines supply chain operations.
Goal Setting
Sales forecasts are instrumental in setting realistic and attainable goals. They provide a lucid understanding of what is achievable, inspiring the team while avoiding the pitfall of setting unattainable expectations.
Well-defined goals derived from accurate forecasts serve as a roadmap for the team, fostering motivation, focus, and alignment across the organization.
Strategic Decision-Making
Accurate forecasts fuel data-driven strategic decision-making. They offer invaluable insights for product development, market expansion, hiring, and other pivotal business decisions, driving growth and profitability.
By basing decisions on reliable forecasts, businesses can minimize risks, capitalize on market opportunities, and align their strategies with market demands and customer preferences.
Proactive Strategy Adjustments
Accurate forecasting enables businesses to identify opportunities and challenges ahead of time. This proactive approach allows sales representatives to adjust strategies promptly, capitalizing on opportunities and mitigating potential issues before they escalate.
By continuously monitoring and analyzing forecasts, businesses can adapt their sales tactics, refine their marketing campaigns, and stay ahead of the competition in dynamic market environments.
Risk Management
With accurate forecasting, businesses can better anticipate potential risks and devise strategies to manage them. This can range from market fluctuations to changes in consumer behavior, allowing for a more resilient business model.
By understanding potential risks in advance, businesses can implement contingency plans, diversify their offerings, and mitigate the impact of unforeseen events, ensuring business continuity and sustainability.
Budgeting
Sales forecasts play a crucial role in budgeting. By predicting future deals, businesses can create more accurate budgets, ensuring financial stability and sustainability.
Accurate forecasts provide the foundation for revenue projections, expense allocation, and investment planning, enabling businesses to allocate resources effectively and optimize financial performance.
Performance Evaluation
Forecasts provide a benchmark against which actual deals can be compared. This allows for regular performance evaluation, helping to identify areas of improvement and celebrate successes.
By analyzing the variance between forecasted and actual sales, businesses can assess the effectiveness of their sales strategies, identify performance gaps, and implement corrective measures to drive continuous improvement.
Customer Relationship Management
By understanding future sales trends, businesses can better anticipate customer needs, improve service, and build stronger customer relationships.
Accurate forecasts enable businesses to customize their offerings, personalize interactions, and meet customer demands proactively, resulting in higher customer satisfaction and long-term loyalty.
Competitive Advantage
Businesses that can accurately forecast deals and transactions have a competitive edge. They can respond more quickly to market changes, seize opportunities, and avoid potential pitfalls, keeping them one step ahead of their competitors. 
Accurate forecasts enable businesses to adapt their strategies, optimize their resource allocation, and differentiate themselves in the market, establishing a strong position and outperforming their rivals.
Field Sales Software: The Game-Changing Catalyst in Sales Forecasting
Field sales software revolutionizes sales forecasting by offering more than just a tool – it's a catalyst for remarkable transformations. With real-time updates, predictive analytics, and robust data collection and analysis capabilities, this software enables precise predictions and elevates overall performance.
A. Efficient Data Collection and Analysis
Field sales software excels in gathering and analyzing vast amounts of sales-related data. This includes customer information, product details, and team performance.
By scrutinizing this data, you can identify trends and patterns that guide accurate forecasts. For instance, you can analyze which products are popular, which customers make frequent purchases, and which sales reps excel.
B. Real-Time Updates
With field sales software, you receive real-time updates on performance and outputs, allowing you to monitor progress at any given moment. These updates empower swift decision-making and enable quick adjustments to your sales strategy.
For example, if conversions decline for a specific product, you can promptly refine your marketing approach to stimulate successful deals.
C. Predictive Analytics
Field sales software harnesses predictive analytics to forecast future conversions. By leveraging historical data and machine learning algorithms, you gain accurate insights for allocation and resource planning.
For instance, you can predict upcoming high-demand products and allocate resources accordingly.
D. Enhanced Sales Team Mobility
Field software empowers your team with mobility, providing access to critical information, data updates, and seamless communication from any location, at any time. This mobility enhances efficiency and productivity, resulting in improved performance and precise forecasts.
For instance, sales representatives can instantly update deal status after client meetings, ensuring forecasts reflect the latest data.
E. Integration with Business Systems
Field sales software seamlessly integrates with other essential business systems, such as CRM, ERP, and marketing automation tools.
This integration facilitates smooth data flow across departments, ensuring everyone has access to up-to-date information. It eliminates data silos and ensures comprehensive, company-wide data for accurate forecasts.
For example, integrating with a CRM system provides insights into customer behavior, refining strategies and enhancing forecast accuracy.
Navigating the Selection of the Right Field Sales Software
Choosing the right field sales software is pivotal to enhancing your field sales forecasting. With so many choices available, it can be overwhelming to determine where to begin. Here are some things to consider and recommendations to assist you in making a well-informed decision.
Key Considerations
Features: Look for software that has the features you need to support your field teams, such as route optimization, lead tracking, and sales forecasting.
Ease of use: Choose software that is user-friendly and easy for your field sales team to navigate.
Compatibility: Ensure the software is compatible with the devices your team uses, like smartphones and tablets.
Cost: Consider the software's cost and whether it fits your budget. Take into account any additional hardware or services required.
Scalability: Select field management software that can grow with your business, accommodating an increasing number of users and adapting to changing requirements.
Customer Support: Choose a software provider with reliable customer support through live chat, phone, email, or a comprehensive knowledge base.
Training and Onboarding: Look for software providers that offer comprehensive training and onboarding programs to facilitate a smooth transition for your team.
Data Security: Prioritize software with robust data security features, such as encryption, two-factor authentication, and regular security audits.
Customization: Seek software that can be customized to fit your unique business needs, allowing for custom fields, workflows, and reports.
Integration Capabilities: Ensure the software can seamlessly integrate with other tools and systems you use, enabling efficient data flow and accurate transaction forecasting.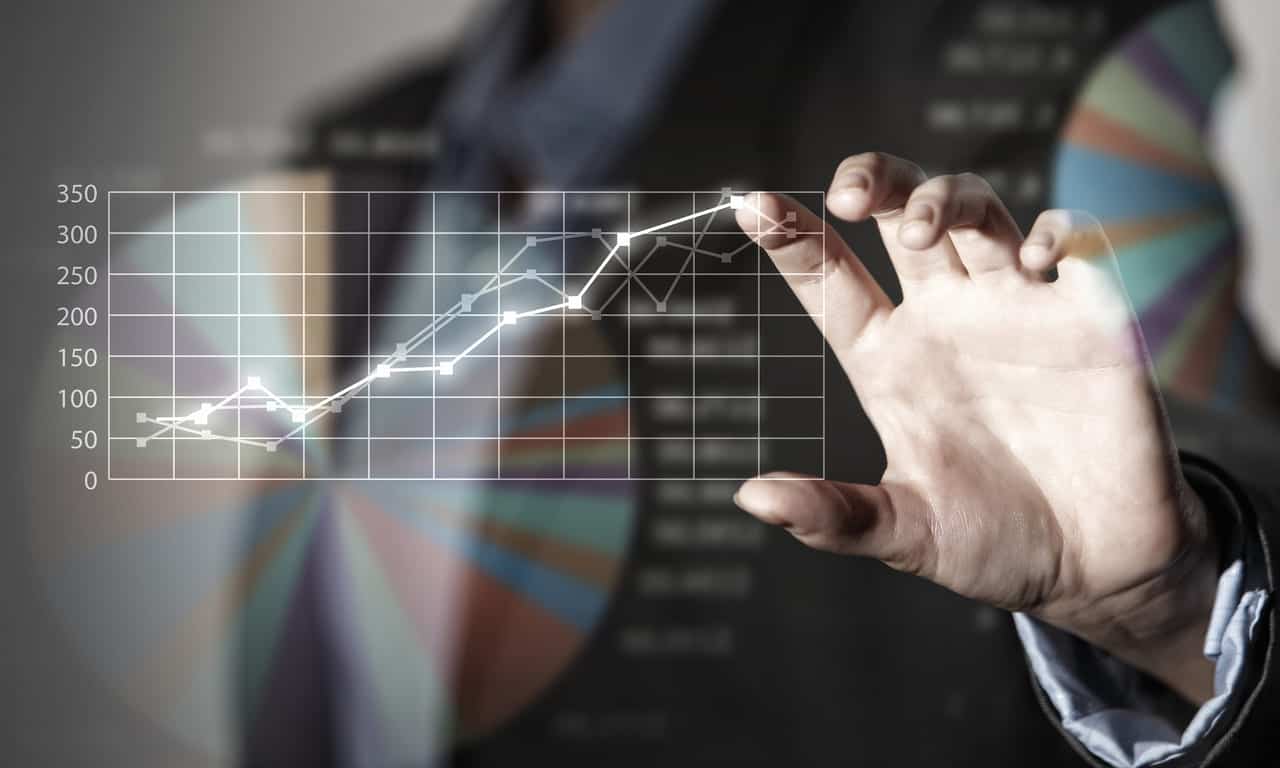 Beest.app: An Innovative and Powerful Field Sales Forecasting Software
Beest.app is a robust sales enablement platform designed to optimize your sales process from planning to payment. This all-in-one tool is not just for field sales but also for canvassing, fundraising, and inside sales.
This is a cloud-based solution that enables quick implementation of sales operations, making it suitable for non-profit fundraising and regular sales. It streamlines your sales process, from recruiting and training new representatives to ensuring excellent customer interactions at every step.
From planning your routes, generating leads, and closing deals, to getting paid on the spot, Beest has got you covered. It even incorporates a gamification system that motivates salespeople to perform even better, creating an upgraded overall experience.
Key Features of Beest.app
Data Analytics: Beest has robust data analytics capabilities. It collects and analyzes various marketing performance data, including customer information, product details, and sales rep performance.
Predictive Analysis: By leveraging historical data and advanced algorithms, it predicts sales trends. This feature enables you to create more precise transaction forecasts, optimize resource allocation, and stay ahead of market trends.
Lead Generation: Beest helps you visit the customers most likely to buy your products or support your cause.
Live Maps: It provides the best overview of your territory and allows you to plan and evaluate on the fly.
Sales Management: Its dashboards help you keep track of and improve your insights into sales operations.
Campaign Management: Beest allows you to run multiple campaigns at the same time with specific content and setup per campaign.
Gamification: It lets reps compete with each other for self-motivation and improved results.
Payments: With Beest, you can get paid on the spot, leading to a shorter time to cash and less back-office administration.
Training and Certification: Beest has a robust video teaching module that helps sales team leaders spend less time training new sales representatives.
The Beest Edge: Why Beest is a Better Choice
Beest stands out from other field sales software due to its comprehensive features and user-friendly interface. It's designed to boost your performance and optimize your operations.
The software's gamification feature not only makes the process more engaging but also motivates sales reps to perform better. Its training and certification tool reduces the time spent on training new reps, making the onboarding process more efficient.
Beest is a great choice for any organization that wants to boost its sales performance. This powerful sales tool caters to all your needs, from lead generation to payment.
It is user-friendly and packed with robust features, making it highly effective for businesses of all sizes. It streamlines your process, helping you achieve your goals and maximize conversions. This innovative field sales software is more than just a platform—it's a transformative tool that optimizes your operations and drives success.
So why wait? Unleash the power of Beest.app today and boost your sales performance.
Other Field Sales Tool Recommendations
Veloxy: A complete field sales software with features like route optimization, lead tracking, and sales forecasting. It's user-friendly and works on iOS and Android devices.
Spotio: A sales tracking and management software that includes lead tracking, sales forecasting, and reporting. It's easy to use and compatible with iOS and Android devices.
Salesforce: A popular CRM software with field sales features like route optimization and lead tracking. It's compatible with iOS and Android devices.
Badger Maps: A field software that offers route optimization, customer management, and lead generation. It helps field sales teams improve efficiency and productivity. It's compatible with iOS and Android devices.
Map My Customers: A field sales automation platform that provides features such as route planning, sales tracking, and customer relationship management. It's designed to streamline your field sales process and is compatible with both iOS and Android devices.
Final Thoughts | Forecasting Your Field Sales Success
Field sales software like Beest.app is a game-changer for field sales forecasting. It enhances sales forecasts and drives overall performance. 
Such tech-advanced software is a must-have for businesses with a mobile sales force. It collects and analyzes data, provides real-time updates, and offers predictive analytics. This empowers businesses to make informed decisions based on data, shaping their future success.
Whether you're a small business or a large corporation, adopting field sales software like Beest.app can revolutionize your sales forecasting. Such smart and innovative software improves resource allocation, and strategic planning, and ultimately boosts conversions. 
Hence, there's no denying that the future of field sales forecasting is here, and it's powered by trusted and reliable field sales tools.
Stay ahead and be on top of your game. Book your free demo with The Beest today!
Frequently Asked Questions
What is field sales forecasting?
Field sales forecasting is the process of predicting future conversions based on historical data, market trends, and sales rep performance, particularly for businesses with a mobile sales force.
Why is accurate field sales forecasting important?
Accurate field sales forecasting allows businesses to effectively plan and allocate resources, manage inventory, set realistic goals, and make strategic decisions while enabling field teams to identify opportunities and challenges early on.
How does field sales software improve sales forecasting?
Field sales software enhances forecasting by providing real-time updates, predictive analytics, and comprehensive data collection and analysis capabilities, enabling more accurate predictions and improved performance.
What are some key features of field sales software?
Key features of field sales software include data collection and analysis, real-time updates, predictive analytics, route optimization, and lead tracking.
Can field sales software help with real-time decision-making?
Yes, field sales software provides real-time updates on performance, enabling swift decision-making and strategy adjustments as needed.
What is predictive analytics in the context of field sales software?
Predictive analytics in field software uses historical data and machine learning algorithms to forecast future deals, aiding in more accurate sales forecasts and effective resource allocation.
What should I consider when choosing field sales software?
Considerations should include the software's features, ease of use, compatibility with team devices, cost, and whether it includes additional services like training modules or gamification systems.
What are highly recommended field sales software?
Some recommended field software includes Beest.app, Veloxy, Spotio, Salesforce, Badger Maps, and Map My Customers, each offering a unique set of features to enhance field sales forecasting.
How does field sales software contribute to goal setting?
Field sales software helps set goals by providing accurate sales forecasts, which offer a clear understanding of what is achievable. This supports establishing realistic and attainable goals, motivating the sales team and fostering a culture of success.
Can field sales software improve customer relationship management?
Definitely. Field software improves customer relationship management by understanding customer behavior and purchasing patterns. This helps businesses anticipate needs, enhance service, and strengthen relationships, fostering loyalty and repeat business.